Lounge & Bar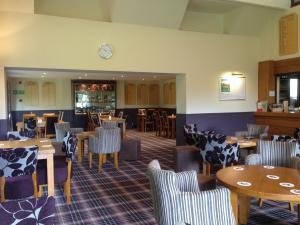 Our lounge bar was completely refurbished and we believe we have created an environment that is both comfortable and functional.
Bar manager Emma Cooper and her team are confident that you will find a refreshing drink, tasty home cooked meal and warm welcome.
Not only do we cater for golfers, our clubhouse facilities are available for hire. A perfect venue for birthday parties, corporate gatherings or business meetings.
Please contact: Emma Cooper  for more details.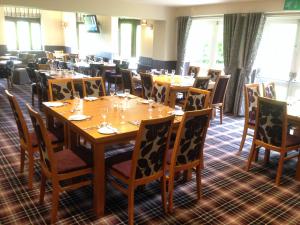 Our bar opening hours are
11:00 to Dusk
Our Kitchen opening hours are
11:00 to 16:00 Monday to Friday
08:00 to 17:00 Saturday, Sunday and bank holidays.
During the morning our caterers serve locally sourced traditional breakfast items from Bacon Baps to Full English Breakfasts.
From 12:00 expect some mouth watering specials to accompany our club favorites like: Bangers & Mash or The Millbrook Burger.
Take-Away Orders
A unique feature we offer golfers is that before teeing off on the 9th Tee, golfers can call ahead to the kitchen (01525 840252 option 4) and order a delicious hot or cold take-away sandwich which will be ready and wrapped for you once you've finished the hole.
We also offer sandwiches plus our famous hot sausage rolls and pasties that are kept warm ready for you to enjoy! Just call in on your way from 9th green to 10th tee and see what tantalising treats the team have cooked up.