Tel: 01525 840252
In light of the government 4th Jan, we are now in another national lockdown.
We therefore regret to inform you that as of tonight the club, course and all facilities will be closed until further notice.
We had hoped that being able to meet with one other person for exercise might mean we can remain open but the guidance clearly states that golf courses must close.
We're sure this will be discussed by the governing bodies and hope we might see a return to the course sooner rather than later.
Please take care of yourselves and loved ones!
Government guidance attached: click read more
The New World Handicap System is coming on 2nd November. For more information, look on our WHS Page
For Playing Handicap Tables for our various Tees CLICK HERE
At The Millbrook we pride ourselves on the warm welcome that we offer all, regardless of age or golfing experience. Whether you are a seasoned golfer looking to join a friendly vibrant club, an occasional golfer out to play with friends or completely new to the game and keen to learn then we're sure that you'll find that this is just the place for you.
Nestling in woodland by the delightful village of Millbrook, we are in a beautiful part of Bedfordshire between Woburn and the historic market town of Ampthill. We are therefore conveniently situated just 10 minutes from M1 jct 13, 25 minutes from central Milton Keynes and only 2 minutes from Center Parcs Woburn Forest. Our elevated position on the Greensand Ridge means we can offer year-round playability and are blessed with unrivalled views of our rural surroundings. Once you arrive you'll be amazed at how tranquil our setting is!
Why not stay locally and enjoy a few days in the area. We have preferential rates with some local Hotels & Inns for Accommodation.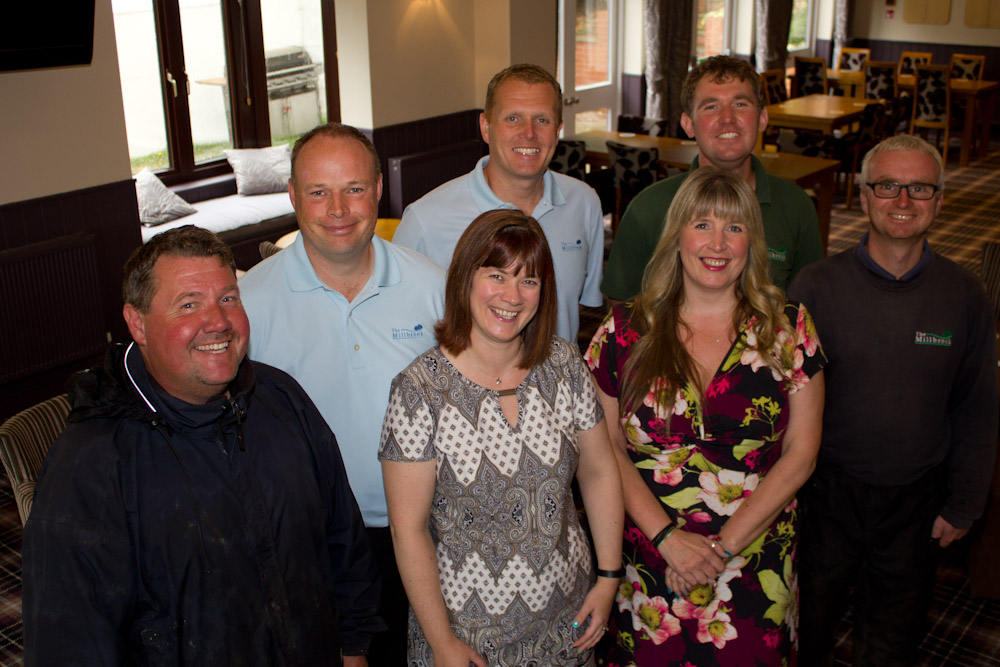 Rob, Andrew, Emma & the rest of the team at The Millbrook look forward to welcoming you to our club in the very near future.
Thank you for visiting our website.  We hope that you can spare a few minutes to look around and see what we've got to offer here at The Millbrook Golf Club and take a look at an electronic copy of our Club Brochure.  To keep up to date with our news and events please follow us on Twitter, Facebook or revisit us here again soon.
Each year our Captain leads the club's efforts to raise money for Charity. In 2019-2020, this was for Alzheimer's Society . Our 2020-21 Captain, Danny Lang is raising money for Sue Ryder St John's Hospice.
Privacy & Safeguading Policies Can be found HERE